about us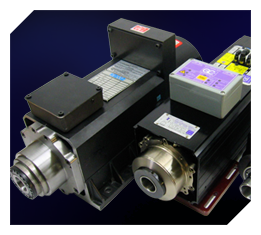 Since 1997, Martek Motors has specialized in servicing and repairing all types of motorized and non-motorized spindles. What began as a modest on-site CNC and machine tool repair service, has now transformed into a global specialist in servicing, rebuilding, and re-engineering spindles that exceed factory specifications.
With our head office located in Markham, Canada, Martek Motors has proudly been servicing companies all over the world including the United States, Mexico, Europe, South Africa, Thailand, Chile and Australia.
For over twenty years, Martek Motors has been improving the productivity of manufacturing and OEM customers around the world. We believe that good word-of-mouth has provided our business with a steady base of customers who are impressed with the results they receive.
What makes Martek Motors different from other spindle repair competitors is our dedication to providing a quick turnaround time for our clients, while ensuring that the repair is completed above industry standards. Our highly trained staff has allowed us to maintain our superior reputation within the machine-tool and router industries. It has been a company standard from day-one to ensure that our technicians have extensive hands on training, and are up to date with enhancements to new and current processes.
At Martek Motors we pride ourselves on customer service and ensure proper handling of your unique requirements.